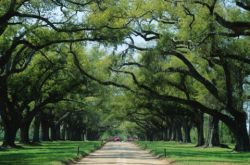 Just found this list. Meant to post it when I got back from South Carolina in March.


Things I learned in SC:

1. A Cracker Barrel is never more than a stone's throw away. In fact, there are a lot more Cracker Barrels than McDonalds. Shocking! And no, I did not try their grits. Don't think I'm a grits person.


2. Grand Rapids, or at least the western side of Michigan, needs a
Chick-Fil-A
. ASAP.


3. I may be a southerner at heart. I love hearing someone say ya'll and I'm a sucker for sweet tea.

4. Chris would love it if I made biscuits with sausage gravy for breakfast every day.